WHAT MAKES US DIFFERENT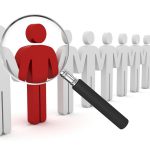 At TRIMEGA GAS, we do not just sell products. We help customers to ensure they are using the product correctly, safely, and efficiently. All the mixes and purities packaged in the cylinders, minibulk or through small on-site gas generation are with goal to help our customer improve work quality, improve productivity, capture bottom line savings, and help protect the environment wherever possible.
We bring more than 80 years of combined commercial, operation and technical experiences to our customers to ensure that they get the most out of the product through various application technologies and services.